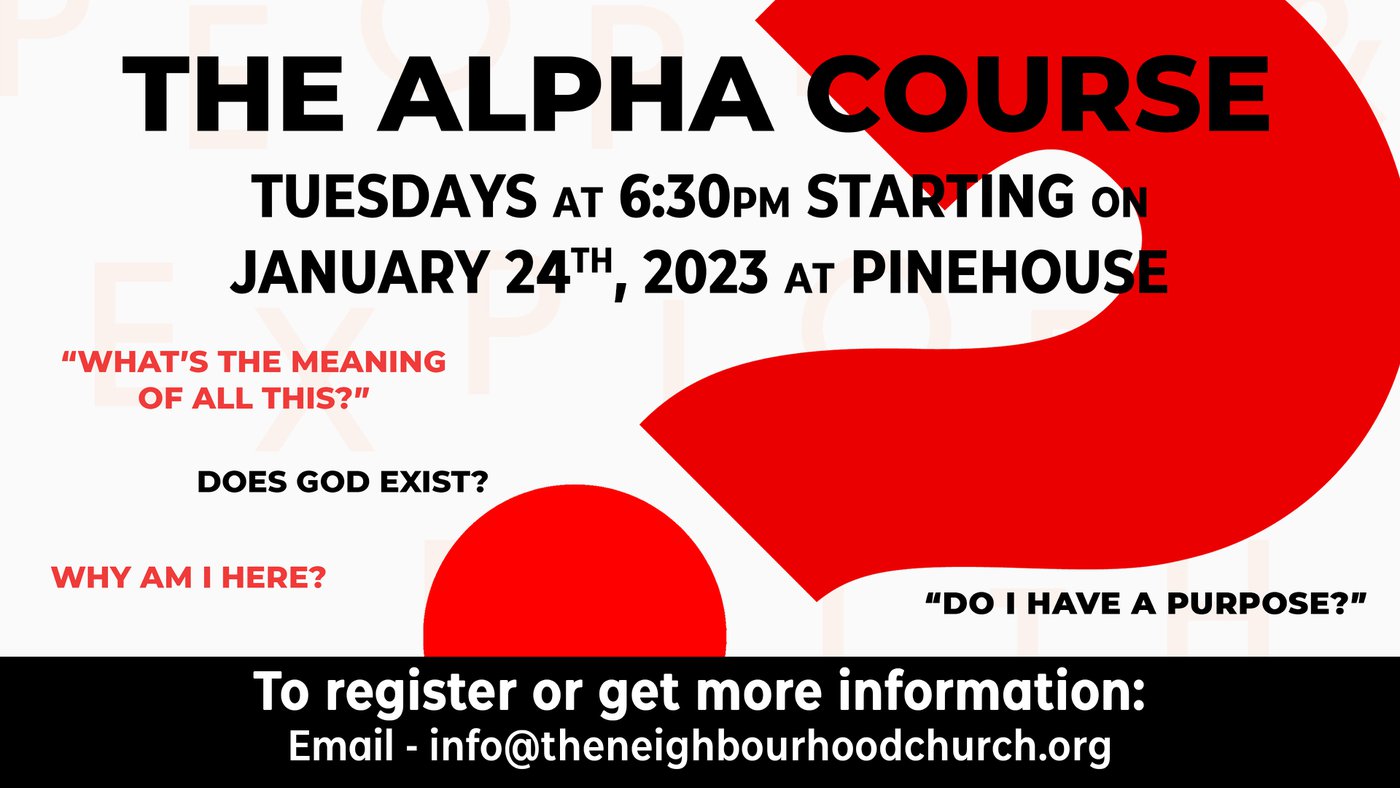 JOIN ALPHA
Alpha is a program that helps people come together and learn more about Jesus. Meeting once per week at The Neighbourhood Church, these nights include getting to you know, watching an Alpha video, and small group discussion after! If you would like more information, feel free to email Pastor Murdoch at murdoch.macfarlane@theneighbourhoodchurch.org.
Our next session starts Tuesday, January 24th at 6:30pm in the Pinehouse gym. Supper will be provided.
Ready to register? Fill out the form below!