RestoreMENt
Restorement is a Neighbourhood Men's ministry focused on restoring men to God's design. At the Neighbourhood, Restorement seeks to encourage all men to make a life-long impact in their relationships at home, work, church, and community in a God-honouring way.
We meet in a number of ways and are always open to new ideas for how we, as men, can get together. We have held events like our Winter Men's retreat, Wild Game Dinner, a fishing trip, game nights, and informal gatherings to watch sports events on the big screen.
Men's Breakfast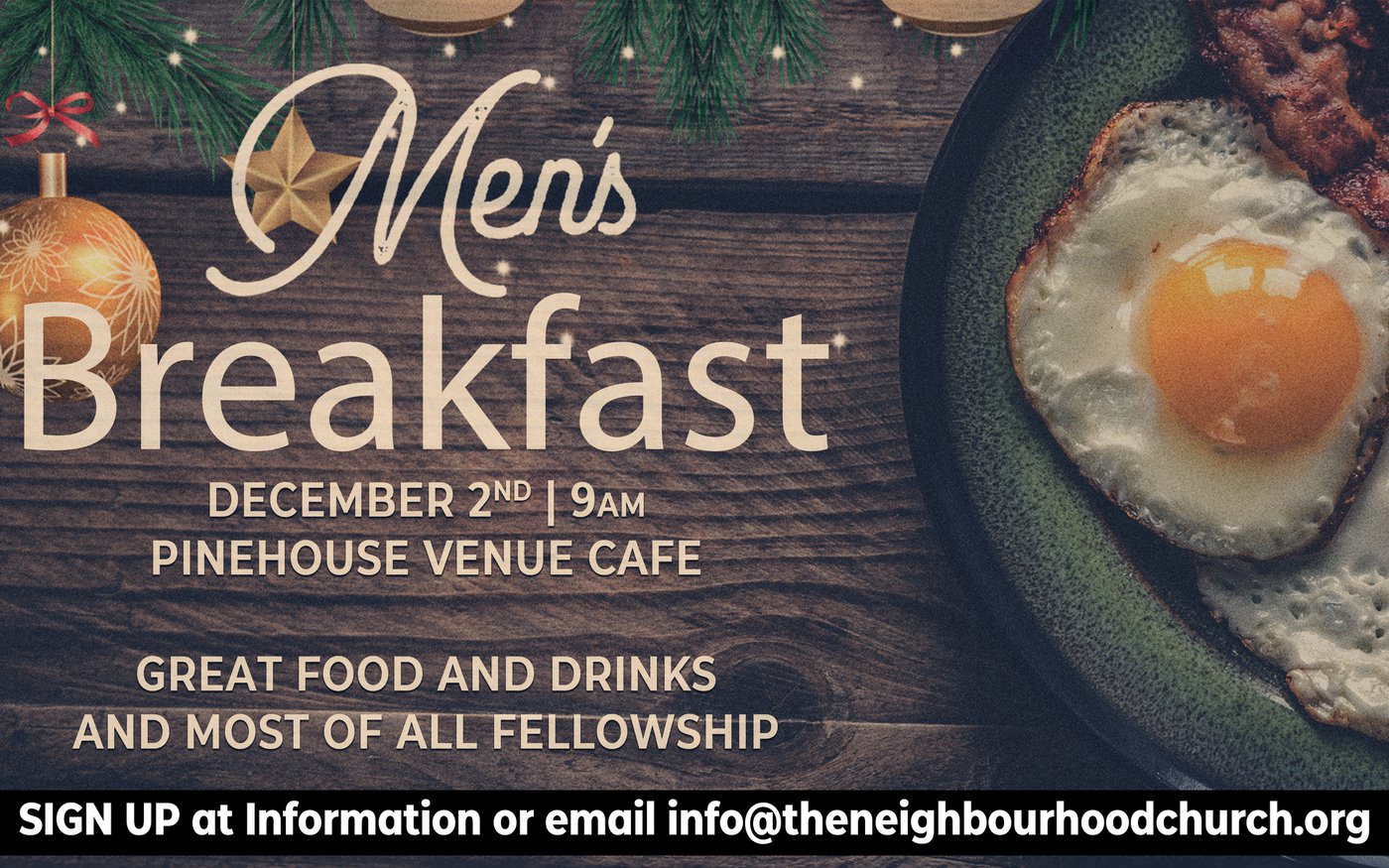 Our next Men's Breakfast is Saturday, December 2nd at 9am in the cafe at our Pinehouse Venue, 233 Pinehouse Drive, Saskatoon. All men are welcome! Come for a great meal and great fellowship.